Fischer Farms is to open a new vertical farm in the English county of Norfolk this summer. It will create 25,000 m² of growing space – enough to supply 6.5 tonnes of leaf salad, leafy herbs and other fresh produce to UK supermarkets every day.
The site – which will bring 27 new jobs to Norfolk – will use the latest vertical farming innovations, pioneering technology and renewable energy to enable Fischer Farms to farm more responsibly, sustainably and productively in order to feed a growing population.
News of the opening later this year is particularly timely after major supermarkets including Tesco and Aldi have begun limiting the sales of some fresh produce due to shortages.
"Vertical farming enables us to be much more productive using less space," says Tristan Fischer, CEO and founder at Fischer Farms. "We can grow the same amount of food in our four-acre building as 1,000 acres of traditional British farmland, resulting in yields 250 times greater than conventional farming."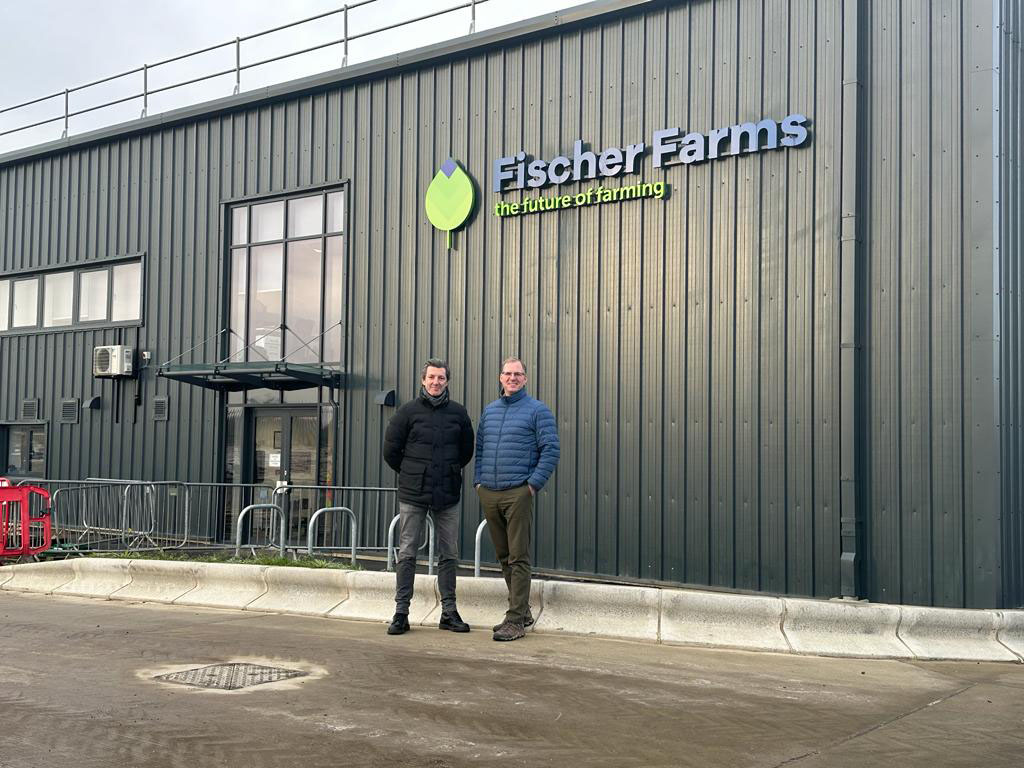 ---
Growing at scale
Fischer Farms was established in 2017 and began operations in a shipping container growing short leafy greens.
In 2019, Fischer Farms' first vertical farm opened in Burton-on-Trent, which provided 3,200m² of growing space and was one of the largest vertical farms in the UK. The facility produces a wide range of short leaf products – such as rocket – via a stacked, biosecure, climate-controlled and fully automated system.
Following a multi-million-pound investment from Gresham House, Fischer Farms is poised for significant growth ahead of the opening of what it believes will be 'the world's largest vertical farm' this summer.
"It has always been our ultimate goal to feed the world with vertically farmed produce, powered by renewable energy," says Fischer. "However, it is the realisation of both investors and major retailers that this vision is achievable and already in progress.
"It goes beyond growing leafy greens to producing nutritional, high calorie food at scale. It is brilliant to see these parties recognising the impact that vertical farming will have on food security and supporting us on this journey."
---
Energy and policy barriers
As is the case for businesses and households across the country, rising energy costs has been an ongoing consideration for Fischer Farms. Fischer's vision is to run the company's network of scalable vertical farms on 100% renewable energy. Powered by solar energy, the facilities will reduce water use and C0² emissions, help protect soil erosion and free up land use.
They will also lower chemical, pesticide and fertiliser use; reduce land, river and sea pollution; mitigate against climate change; and reduce the UK's global impact and carbon footprint. However, Fischer believes more support is needed from the government to make this goal a reality.
"If we are to achieve our ambitions and see the wider vertical farming sector thrive, there are some barriers to overcome, specifically relating to the availability of renewable energy," he notes. "We need the government to invest in wind and solar infrastructure across the UK, as well as remove barriers such as renewable curtailment, to make greener energy sources more accessible."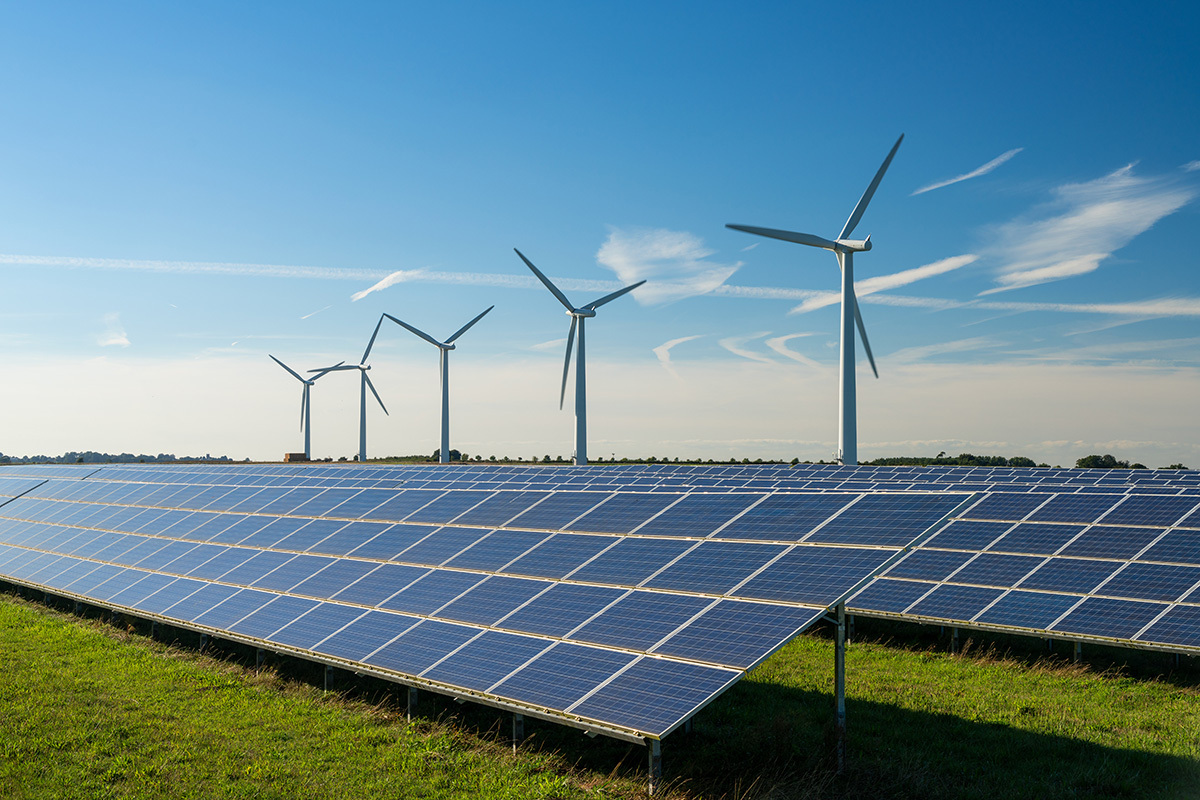 Fischer also acknowledges that government policy around planning, energy and water are the biggest barriers to vertical farming. He says that finding the right land with the right renewable energy infrastructure is extremely difficult, and planning can be a significant hurdle for vertical farming.
Fischer wants to see a simplified planning process or permitted development status that gives consent for both the building and renewable infrastructure, allowing them to build their own neighbouring solar, wind or battery farm to power operations.
"When it comes to grid access, new sites face a long wait to be connected," he says. "As an industry that will play a vital role in food security, we need priority access to the national grid with no government-imposed curtailment. We also need easier access to mains water.
"If the wider vertical farming sector is to become a significant food source for UK supply chains, we need the government to stop standing in the way of progress, relax legislation and let us get on with our mission."
---
This year and beyond
Being an indoor operation, Fischer Farms operates all year round as it is entirely independent of volatile weather conditions, providing retailers and packers with a stable supply of produce and eliminating the need to import goods from overseas, which consequently decreases transport miles and costs. Looking ahead, Fischer is eyeing further scaling of the business and addressing produce shortage concerns.
"Following the opening of our new vertical farm in Norfolk this summer, we plan to scale up the production of salads and herbs significantly, while expanding into other crops like soft fruit," says Fischer.
"Our long-term vision is to grow soya beans, rice and wheat in significant volumes and at price points that compare favourably to global commodity prices to safeguard food security for the UK and beyond."