The Middle East is an area with unique challenges for agriculture, including limited arable land, water scarcity, and extreme temperatures, these make vertical farming an attractive solution to increase food production in the region. Several countries in the Middle East, such as the United Arab Emirates (UAE), Saudi Arabia, and Qatar, have already embraced vertical farming to some extent.
Dubai is home to the world's largest vertical farm
In July 2022 the world's largest vertical farm was established in Dubai. Bustanica's indoor facility covers 330,000 square feet and the farm has the capacity to produce 1 million kgs of salad crops per year.
The facility is the first vertical farm for Emirates Crop One, a joint venture between Emirates Flight Catering (EKFC), one of the world's largest catering operations serving more than 100 airlines, and Crop One, an industry leader in technology-driven indoor vertical farming.
The farm's closed-loop system is designed to circulate water through the plants to maximise water usage and efficiency. When the water vaporises, it is recovered and recycled into the system, saving 250 million litres of water every year compared to traditional outdoor farming for the same output.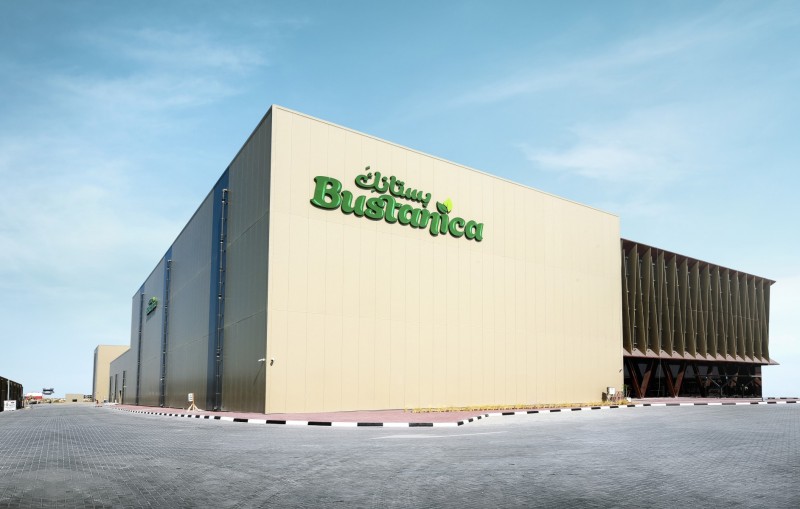 ---
NADEC & Pure Harvest Smart Farms announce strategic partnership
In addition to farms in Dubai, there are several other vertical farming projects in the UAE, including a joint venture between Abu Dhabi-based agritech company Pure Harvest Smart Farms and Kuwait's Wafra International Investment Company. Pure Harvest has raised US$387.1 million to date, fortifying the company's position among the best-funded start-ups in the Middle East.
This year, Pure Harvest has entered into a strategic partnership with the Kingdom of Saudi Arabia's National Agricultural Development Company (NADEC Foods) on a large-scale food project. The partners aim to deliver over 27 hectares of food production in the near-term with prospects for significant future expansion on Nadec's lands – serving KSA consumers a wide variety of locally and sustainably grown, high-quality, fresh produce year-round which wasn't possible in the past due to the Kingdom's challenging arid climate.
Nadec will utilise its existing infrastructure, far-reaching distribution network, and trusted consumer brands to deliver its partner's fresh produce to the market. This strategic alliance is closely aligned to the Kingdom's vision for a more self-sufficient and sustainable food system.
"We are honoured to begin this partnership with Nadec. They are a formidable incumbent food supplier with a sterling reputation and brand, sizeable landholdings and enabling infrastructure, and an experienced leadership team." says Sky Kurtz, Founder & CEO of Pure Harvest Smart Farms adding "Our purpose at Pure Harvest is to enable positive change through smart, sustainable farming, and Nadec shares this objective. We are grateful to work with Nadec to accelerate the Kingdom's vision towards a more sustainable future."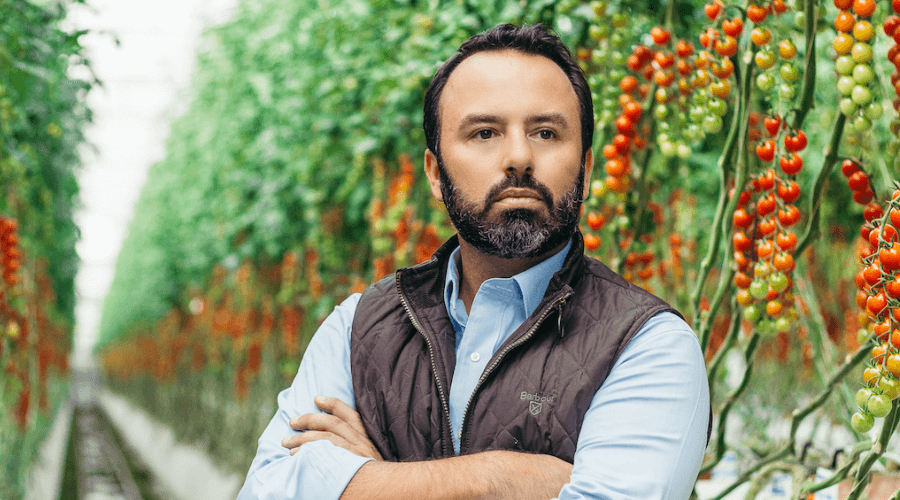 ---
iFarm relocating its HQ to Abu Dhabi
Finland's vertical farming specialist iFarm has this week announced the relocation of its global HQ from the EU to the UAE. The move understandably comes at a moment of intense investment growth in the Gulf region's agtech industry, which is bolstered by significant government support programs.
"I think this is the most important region in the world that requires indoor farming right now," believes iFarm co-founder Maxim Chizhov. "There are a lot of potential clients here. However, we continue to operate globally, and our valued clients in Europe, Americas and other regions will not be affected."
The move follow's iFarm's participation in Abu Dhabi's Hub71 incentive program – a tech ecosystem for the Gulf region which includes more than 200 technology companies. Hub71 is a flagship initiative of the 'Ghadan 21' economic accelerator program led by Mubadala Investment Company and backed by the Government of Abu Dhabi.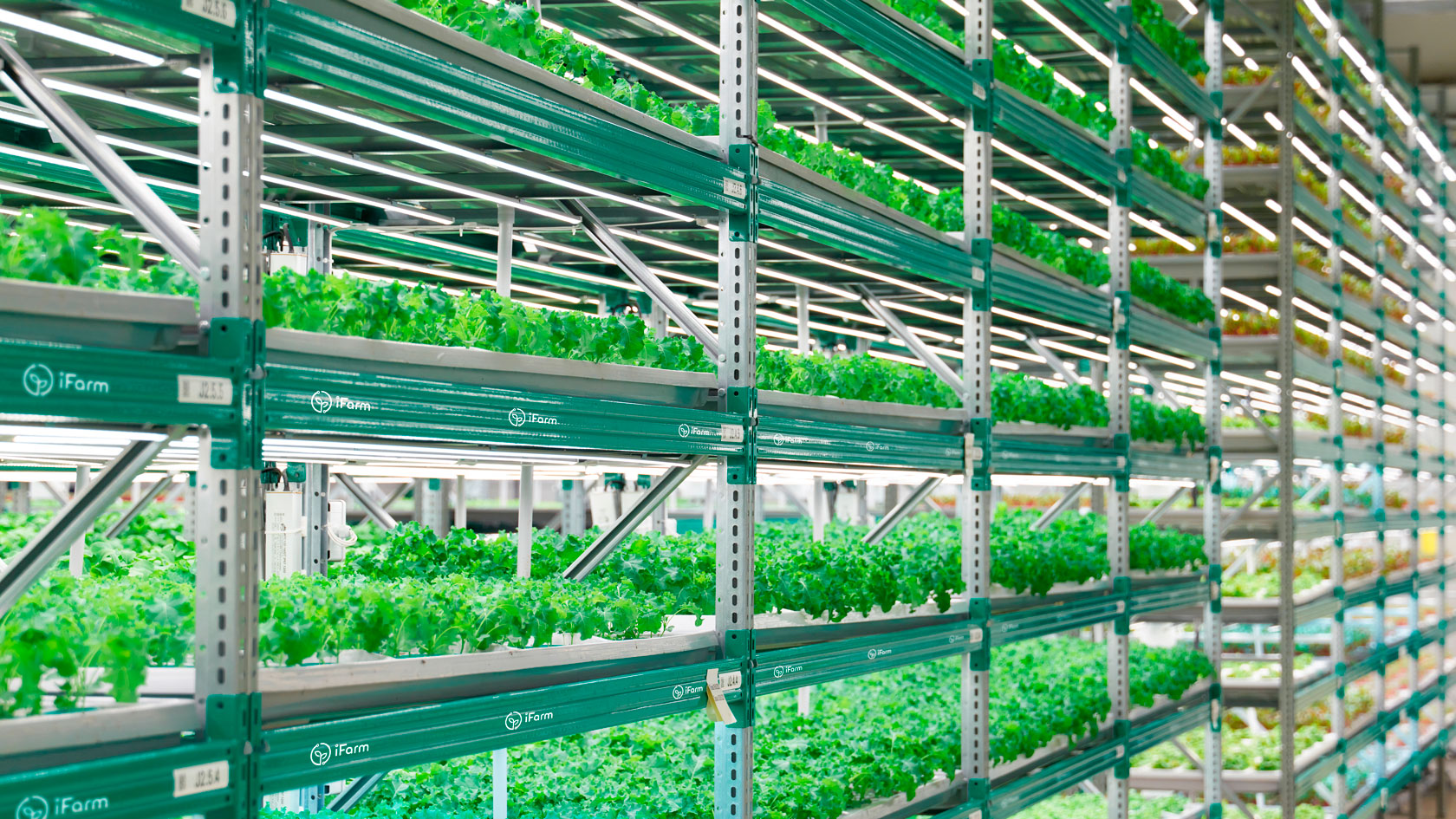 At present there are 19 facilities utilising iFarm technology either in operation or being built, largely in Europe and the Middle East. In Saudi Arabia's Riyadh, a farm with 2500 sq m of grow area owned by Bather Farm has an estimated monthly production capacity of 16 tons. This includes microgreens, herbs and leafy greens. Another commercial-scale iFarm facility is under construction in Dubai, in partnership with agritech company SpaceFarm (UAE).
---
AeroFarms debuts world's Largest R&D indoor vertical farm in Abu Dhabi
Another announcement this week sees AeroFarms, a Certified B Corporation and world leader in indoor vertical farming, officially unveil AeroFarms AgX, the new cutting-edge indoor vertical farm is focused on bringing innovative Research and Development (R&D) to the UAE and Middle East.
At 65,000 square feet, AeroFarms AgX is the largest indoor vertical farm of its kind for research and development in the world. With the support of the Abu Dhabi Investment Office (ADIO), AeroFarms AgX will advance next generation agriculture in arid and desert environments.
AeroFarms AgX has already made several key hires locally and will employ over 60 highly skilled engineers, horticulturists, and scientists for its high-tech laboratories conducting organoleptic research and precision phenotyping, phytochemical analysis, as well as research on next-generation machine vision, machine learning, robotics, and automation.
"Abu Dhabi has made it a priority to advance technological solutions that further economic progress for the region and beyond, and AgTech falls perfectly into this category." said Eng. Abdulla Abdul Aziz AlShamsi, Acting Director General of ADIO at the opening of AeroFarms AgX. "ADIO's mission is to help innovative companies like AeroFarm to start, scale, and succeed in Abu Dhabi by providing access to the emirate's innovation ecosystem and infrastructure" he added. "We're excited for AeroFarms to start the next phase of its journey and contribute to solving global agriculture challenges from its advanced facility in the UAE capital."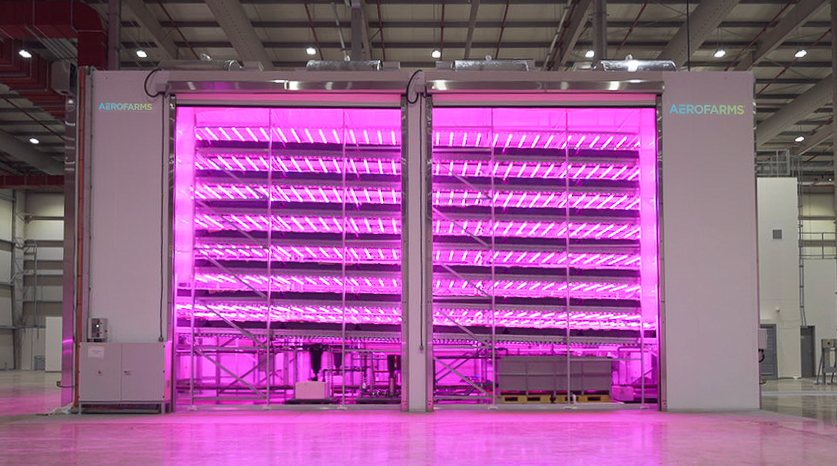 R&D collaboration
One of the goals for AeroFarms AgX is to be a hub of innovation, bringing together key strategic partners like Cargill and Foundation for Food & Agriculture (FFAR) Precision Indoor Plants (PIP) Consortium for R&D collaboration. To this end, AeroFarms signed a formal Collaboration Agreement with Silal, advancing earlier exploratory work under a Memorandum of Understanding.
The collaboration is expected to focus on improving the genetics and seedling quality of vegetable and fruit varieties to become more resilient and tolerant to extreme growing conditions. The quality of a seedling is an essential factor for crop establishment, growth, and yield. The partnership will also focus on evaluating and testing crops that have large consumer demand including tomatoes and peppers. The trials and experiments on the crops will be conducted at AeroFarms AgX.
"This partnership aims to support farmers in Abu Dhabi and the UAE more broadly to maximize their potential by deploying advanced technologies to improve the quality of crop varieties." said Mr. Salmeen Alameri, CEO of Silal.
While the adoption of vertical farming in the Middle East is still in its early stages, the region's governments and investors are increasingly recognising its potential to address food security challenges and promote sustainable agriculture. As technology continues to advance, it is likely that we will see many more vertical farming projects emerge in the Middle East especially at a time when investment in other economic regions is harder to come by.