Vertical farming start-up Grønt Fra Laks or 'Green from Salmon' has begun shipping sprouts and herbs from its latest growing facility in Fauske, Norway. The company utilises salmon sludge, a by-product of salmon farming, to feed plants via aquaponics in a grow-rack system.
The first 150 boxes of GFL's microgreens were delivered to customers in mid-September with the company planning to produce 4 million units of lettuce and 100,000 boxes of microgreens annually. The current staff of five employees at Fauske is expected to increase to a total of ten as the vertical farming company scales up production.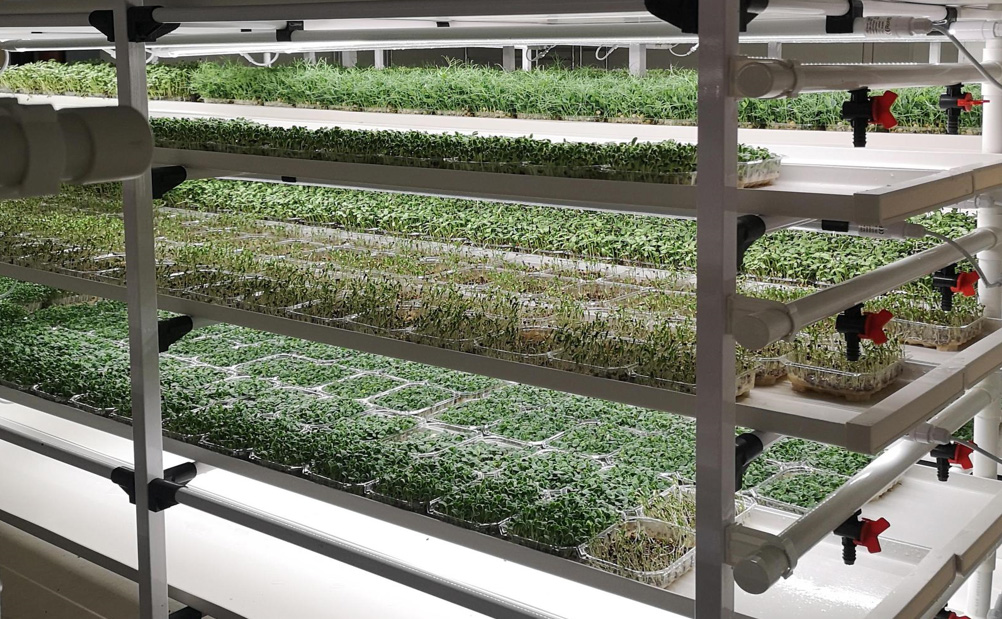 "This is an important milestone for us." says Marius Johansen, founder and one of the owners of the GFL facilities. "The construction of the facility in Fauske began this spring, and we sowed the seeds for watercress, radish, broccoli and borage that we are delivering now. The plants grow quickly, and we are now delivering them to customers such as Bama and Havila Coastal Route."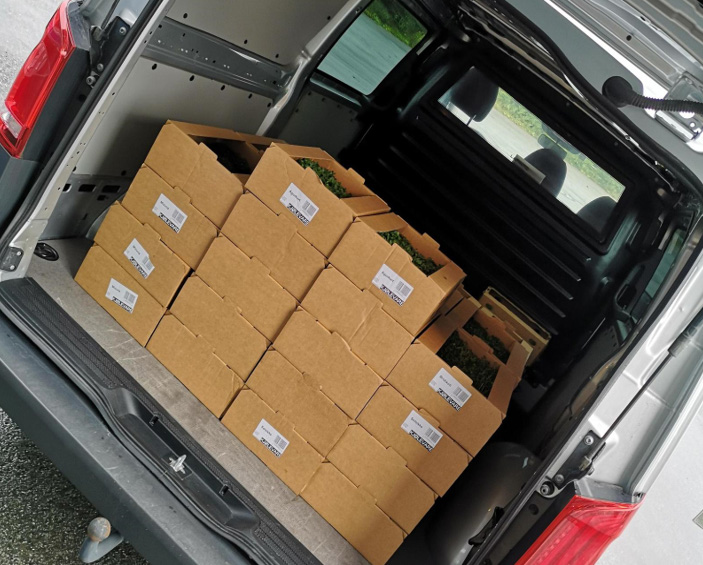 Building the country's largest lettuce-growing facility in Fauske
The facility in Fauske is now being set up to produce crisp, fresh lettuce in addition to microgreens and sprouts. "We will produce 3.5 million units of lettuce per year at Fauske when we get up and running in October, so this will be Norway's largest and most environmentally friendly operational lettuce-growing facility," adds Johansen.
The farm at Fauske will use white lights rather than only red and blue "After 8 years of testing we have found that white lights have a better yield for our crops" Johansen told Vertical Farming Today.
Using salmon sludge
Reducing waste and finding valuable uses for by-products like salmon sludge is important both from an environmental and economic perspective in the seafood industry. Some salmon processing waste can be converted into organic fertiliser or soil conditioner, whilst salmon sludge can also be used in anaerobic digestion processes to produce biogas, a renewable energy source. Proper management of the sludge is crucial to prevent environmental issues such as water pollution.
GFL's green adventure started in 2021 when Johansen pondered how salmon sludge could be used for something useful. He presented the idea of using the nutrients from salmon sludge to grow plants to Norwegian salmon farming company Kvarøy Fish Farming and after trial and error with several types of plants and production methods, the breakthrough came. The green facility at Kvarøy started up in July 2021, and now the facility in Fauske is in full swing.
What's next for Grønt Fra Laks?
"We are putting on the brakes a bit while we plan our next step and consider whether we should expand further by adding additional facilities. What if we were able to avoid importing lettuce and sprouts, and instead produced lettuce and greens locally?" asks Johansen.
About Grønt Fra Laks
The operating company is GFL Kvarøy AS in Lurøy where Grønt fra Laks AS, Maria Olaisen AS and Stamneset AS are the owners. GFL Kvarøy AS's subsidiary, GFL Fauske AS (Note: previously GFL Bodø AS, name change in progress) got started and established its facility in Fauske this spring. The group as a whole currently has a total of nine full-time employees.