Investors have been busy. This week money is flowing into Brightseed's AI based phytonutrient discovery tool Forager®,  Phytolon's plant-based food colouring technology and Infarm's International network of retail and restaurant-based vertical farming units:
$27M for Brightseed's AI-powered phytonutrient discovery
With less than 0.1% of all plant species explored for natural compounds useful to human health, Brightseed developed 'Forager®' – their AI technology which identifies 'phytonutrients'. Plants produce phytonutrients to support their growth and protect against pathogens or predators. In humans, phytonutrients support health with anti-inflammatory, cardioprotective and neuroprotective activities. Examples of phytonutrients you may have heard of include lycopene, found in tomatoes and resveratrol which can be found in red grape skins.
The folks at Brightseed travel the world sourcing new plant species, analyse their compounds in the lab and feed the data into Forager. The breath-taking speed with which Forager operates means that it can conduct phytonutrient research in what would otherwise take 50,000 years using natural methods.  On Tuesday 15th September Brightseed closed $27M in growth financing led by Lewis & Clark AgriFood bringing Brightseed's total funding to $52M. David Russell of Lewis & Clark AgriFood will join Brightseed's board of directors.
This investment follows Brightseed's debut discovery of a powerful phytonutrient with the potential to support metabolic health with profound implications for the two billion people worldwide who have or are at risk for chronic metabolic conditions including diabetes, weight management, and fatty liver disease.
"Brightseed's application of technology is transforming how we understand the resources available for our health and well-being in nature," said Dr. David Russell, Operating Partner at Lewis & Clark AgriFood. "These discoveries already have a major impact on how we're formulating the things we consume every day. This is a new approach that provides a much deeper understanding of the connections between plants and human biology. We're looking forward to supporting Brightseed in leading these breakthroughs."
Dr. Jim Flatt, Brightseed co-Founder and CEO added "We're in an unprecedented public health crisis, and people are looking for plant-based products that will contribute to a healthier life. With millions of phytonutrients hidden in plants, it's crucial that we discover these compounds and understand how they help us. Much like mapping the human genome opened up a new era for medicine, using Forager® AI to map the connections between plants and people is one of the most exciting new frontiers of science."
---
$4.1 Million in funding for Phytolon's natural plant-based food colour technology
The need for new natural food colourings is increasing due to growing consumer awareness and demands for healthier colourings to replace the existing synthetic offerings (that may have adverse effects on human health). Phytolon, founded in 2018 based on licensed technology through the Weizmann Institute of Science, leverages a proprietary, fermentation-based technology to produce plant-based food colours. The company has been conducting proof of concept experiments at production lines of leading companies in the food industry.
On Wednesday 16th September Phytolon announced that it secured $4.1 million in funding. Phytolon CEO Dr. Halim Jubran said "This round will enable us to reach the market with our healthy and sustainable food colours that offer a high quality and cost-efficient solution to the food industry. The new round will also promote our collaborations with our potential clients, with whom we have been in communications during the past year and a half."
Participating in the funding were Millennium Food-Tech (a new R&D partnership dedicated to invest in food-tech companies who have now made their second investment), EIT Food, (Europe's leading food innovation initiative), Consensus Business Group (CBG), (of British businessman, Vincent Tchenguiz), The Trendlines Group (a leading Israel and Singapore-based investment group focused on high-growth medical and agrifood technologies), Yossi Ackerman (former President and CEO of Elbit Systems), and the Israel Innovation Authority.
Phytolon utilizes current scientific advancements to bring biotechnology-based, natural, high-quality food colors to the market in a cost-effective manner for the benefit of better human health and environmental sustainability.
"For us, technologies that make food more natural and healthier are innovations that change the world of food and beverages" said Chanan Schneider, CEO of Millennium Food-Tech. "It is clear to us that consumers are looking for products with more natural and healthier ingredients and are even willing to pay a premium for them. Phytolon brings a patented solution, perfect for the food colour sector, and has garnered a lot of interest in its technology and products."
Prof. Asaph Aharoni, a key inventor of Phytolon's technology from the Weizmann Institute of Science added: "Phytolon's success provides an excellent example of how cutting-edge, basic science sets the stage for novel applications in the industry. Phytolon's product is a step forward towards reducing the segment of synthetic chemistry and increasing sustainability of natural resources for the food industry."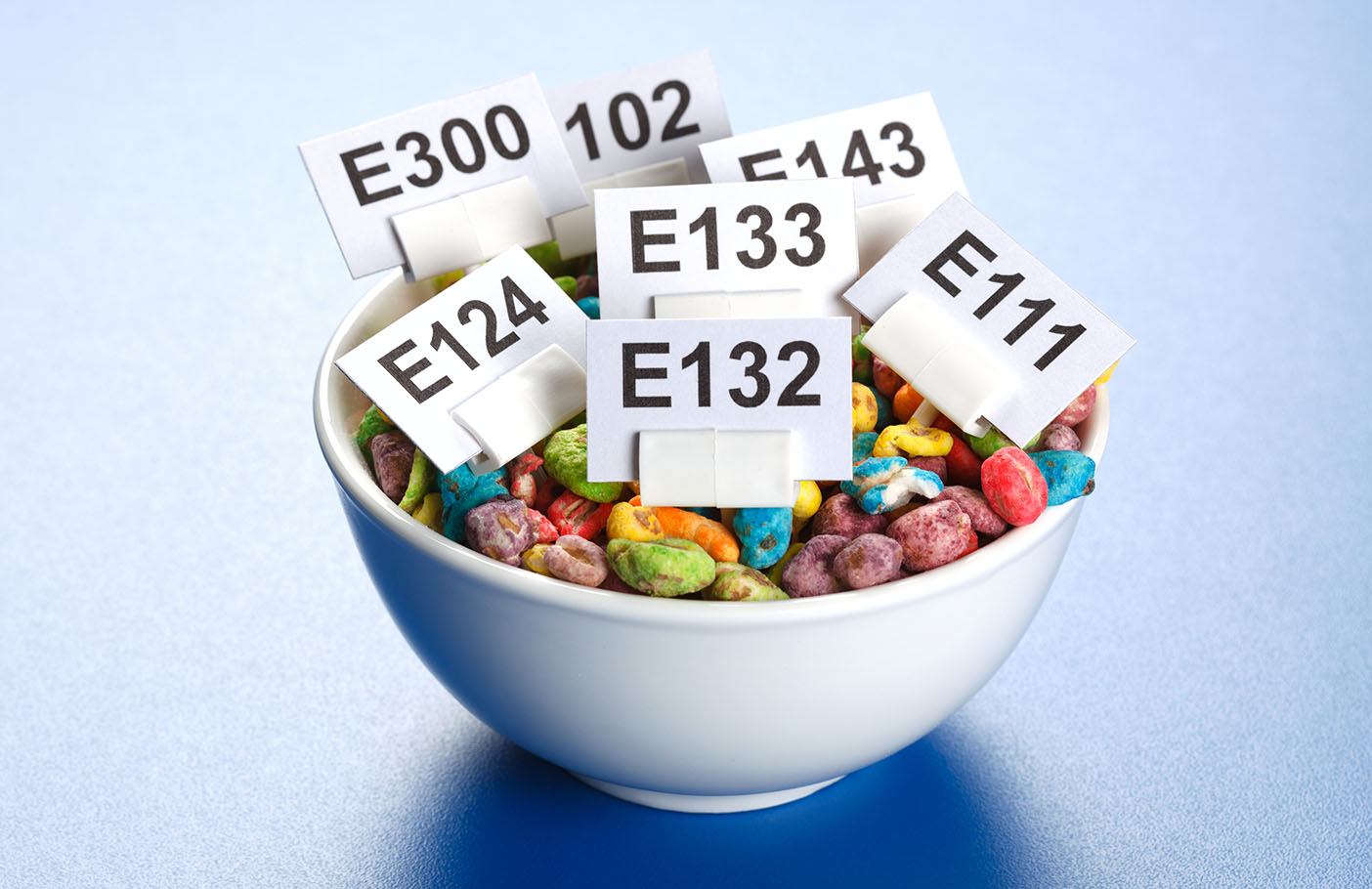 ---
$170M for Infarm as it grows the largest urban vertical farming network in the world
Infarm, a Berlin-based startup, is famous for its small LED powered vertical farming units which are spreading into supermarkets and restaurants worldwide where they provide fresh leafy greens grown on site. With operations across ten countries and thirty cities worldwide, Infarm harvests 500,000+ plants monthly while using 99.5% less space than soil-based agriculture, 95% less water, 90% less transport and no chemical pesticides.
In the past 12 months alone, Infarm has formed new partnerships with the world's largest retailers, including Albert Heijn (Netherlands), Aldi Süd (Germany), COOP/Irma (Denmark), Empire Company Ltd (Sobeys, Safeway, Thrifty Foods – Canada), Kinokuniya (Japan), Kroger (United States), Marks & Spencer (United Kingdom) and Selfridges (United Kingdom), driving market expansion beyond Germany, France, Luxembourg and Switzerland to the United Kingdom, the United States, Canada, Denmark, the Netherlands and Japan.
On Thursday 17th September Infarm announced $170 million investment raised in the first close of a Series C funding round expected to reach $200 million. With a mix of equity and debt financing, the fresh capital infusion brings Infarm's total funding to date to more than $300 million which underscores consumer and retailer appetite for Infarm's innovative and modern approach to fresh, sustainable and local food.
The fresh investment will be used to deepen the regional and local penetration of Infarm's global farming network and complete development of Infarm's new generation of vertical cloud-connected farms, capable of generating the crop-equivalent of acres of farmland and amplifying the diversity of produce currently available through vertical farming.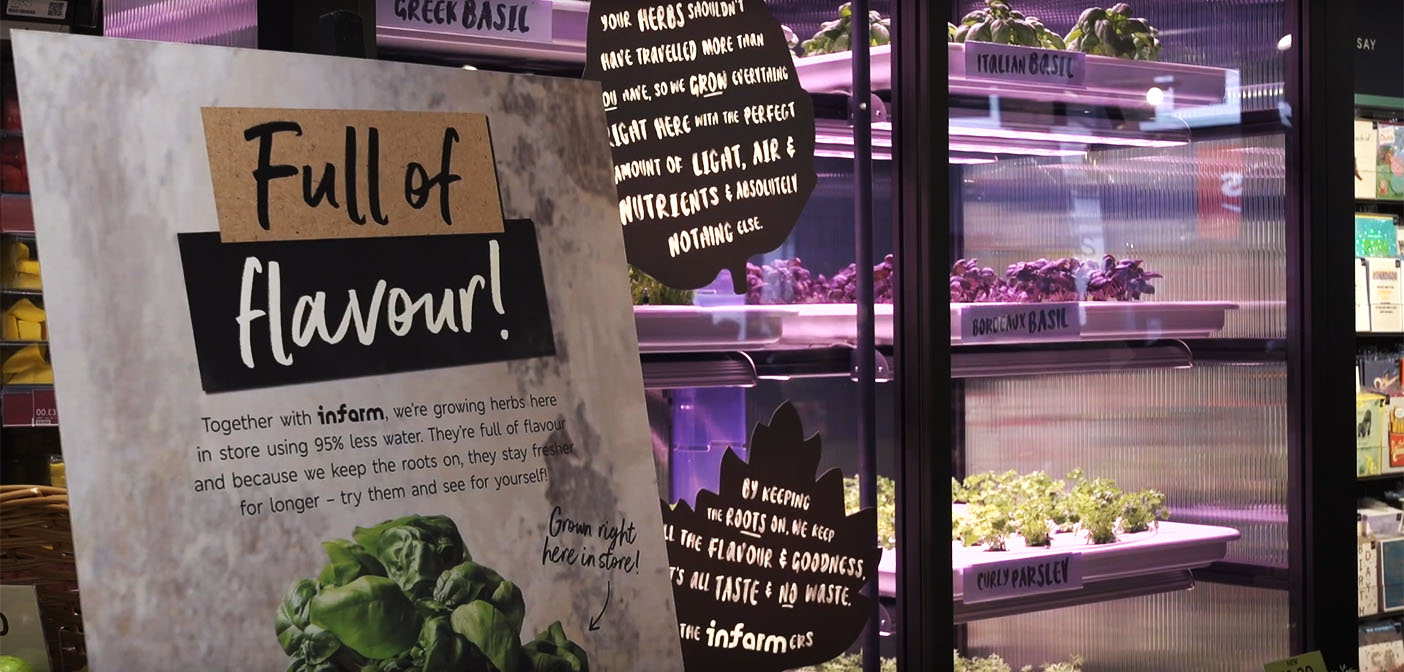 Infarm believes that the future of food is 'urban farming' and that the integration of their advanced engineering, software and farming technology will save labour, land, water, energy, and food-miles, all contributing to a more sustainable food system. By 2025, Infarm's farming network is expected to reach more than 5,000,000 square feet to become the largest distributed farming network in the world as it builds towards helping cities.
Erez Galonska, Co-founder and CEO of Infarm, said: "The coronavirus pandemic has put a global spotlight on the urgent agricultural and ecological challenges of our time. At Infarm, we believe there's a better, healthier way to feed our cities: increasing access to fresh, pure, sustainable produce, grown as close as possible to people. As we scale to 5,000,000 sq ft in farming facilities across Europe, North American and Asia by 2025, this investment will help us make a truly global impact through our network, preserving the thousands of acres of land, millions of litres of water."
These controlled growing environments are connected to a central cloud-based farm-brain, which gathers more than 50,000 data points through a plant's lifetime, allowing the platform to learn, adapt and improve itself constantly, so that every plant grows better than the one before. This modular, data-driven, and distributed approach — a combination of big data, IoT, and cloud analytics, in addition to rapid growth at a global scale — sets Infarm apart from any other urban farming solution