Lufa Farms, a company dedicated to creating a more direct and local food system, has announced the opening of its first indoor farm. Located in the Saint-Laurent borough of Montreal, Canada, the former Sears headquarters have been transformed into a unique urban food ecosystem that combines the world's largest rooftop greenhouse, a distribution centre, and now a new indoor farm to feed thousands of customers each week.
Featuring the Green Automation technology that is typically used in greenhouses, this urban farm is equipped with a single-level hydroponic growing system and a thousand energy-efficient LED lights. The site is designed to demonstrate the viability of low-cost indoor agriculture, providing optimised light, energy, and nutrients to a variety of crops without fossils.
With more than 20,000 portions harvested a day at full potential, this polyculture farm is currently growing lettuce, spinach, celery, basil, kohlrabi, fennel, and watercress.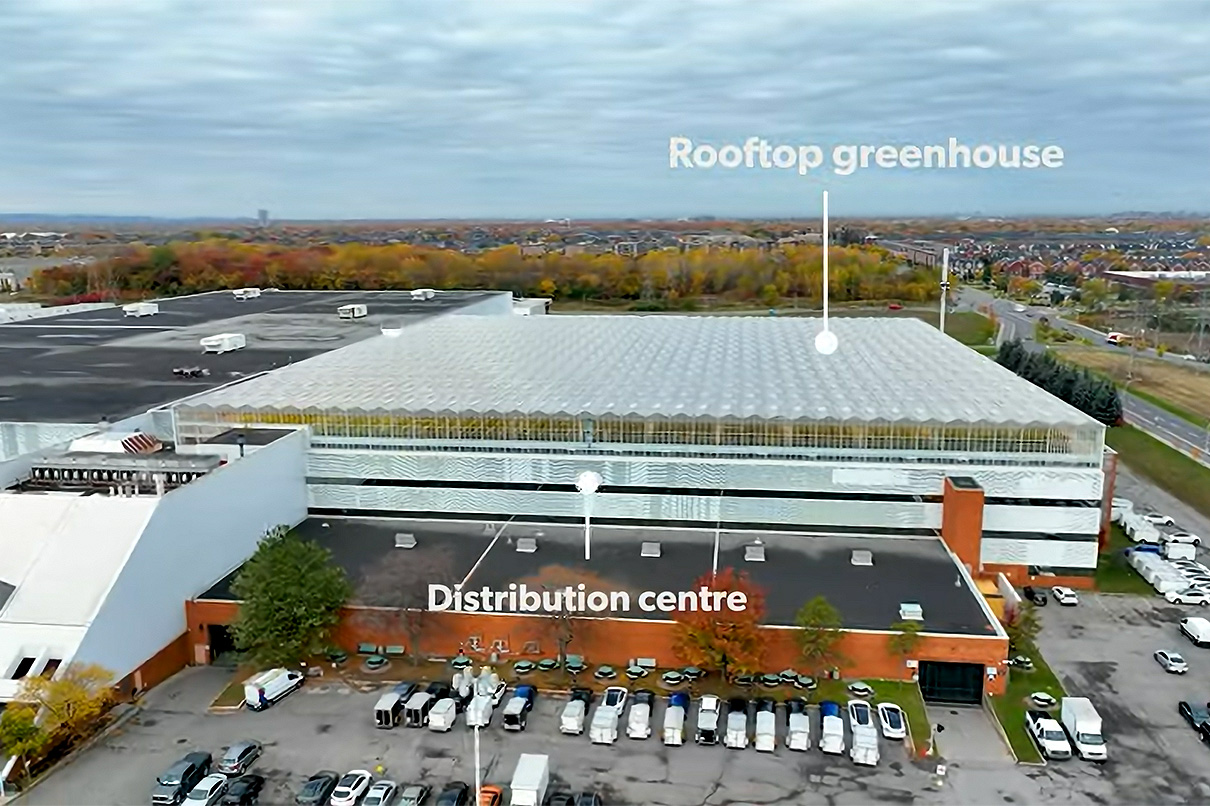 The first profitable indoor farm?
Lufa farms built the world's first commercial rooftop greenhouse in 2011. All of its greenhouses run following five principles of responsible agriculture: using no new land, recirculating water, conserving energy, reducing waste, and using biocontrols instead of synthetic pesticides.
"Having over a decade of experience in urban agriculture, we realised the importance of providing plants with ideal growing conditions," says Lufa Farms co-founder and co-CEO Mohamed Hage. "Our challenge was to build a simple and energy-efficient indoor farm that compares in cost to traditional greenhouse growing."
Products from Lufa Farms' indoor farm are currently available exclusively to subscribers through their online Marketplace.