DK-Bell Holding Company is a family investment office that seeks to make long-term, strategic investments in Food & Agritech and, more specifically, controlled environment agriculture (CEA). Now the Private investment firm has come to the rescue of North American vertical farming company Farm.One.
In 2021, hydroponic indoor farming company Farm.One expanded to a 10,000 sq. ft. indoor facility in downtown Brooklyn to meet growing crop demand generated by hundreds of new members across New York City but in early 2022 it was not able to raise much-needed growth capital and had to close its Brooklyn farm.
DK-Bell recognised the company as a standout urban farm and quickly committed long-term capital and charted a course for revival. "What stood out to us was their unequivocally unique approach," says DK-Bell's Managing Partner Derek Pitts, who will also serve as Farm.One's CEO. "They farm the highest quality greens, bar none, using innovative sustainable practices, and have an amazing connection with customers, whether it be a Michelin-rated chef at a high-end restaurant or a local member at their kitchen table."
Since its start in 2016, Farm.One has supplied New York Michelin star-rated and other high-end restaurants with year-round, high-quality, hard-to-find herbs, microgreens and other fresh produce initially grown in its Tribeca indoor farm. In 2020, during the COVID shutdowns, the company pivoted to a consumer-driven Farm Membership model offering Michelin star quality greens direct to consumers on a weekly basis.
"Closing the farm in February 2022 was a heartbreaking and confusing time for us all," says Rob Laing, Farm.One's founder. "We had so many of the right ingredients for success, and a community of loyal, passionate Members and chefs who wanted us to succeed. We hung on for months because we felt we had such huge potential, and Derek came along just in time to revive us."
Restarting vertical farm output and reopening to the public
The first weekly harvests of greens and salad mixes were completed and made available to local members in February. Sales to Michelin-star rated and other high-end restaurants have resumed. In April, the farm will open to the public and offer tasting tours, classes and events giving visitors the opportunity to explore and learn more about neighbourhood vertical farming and how its produce can easily fit into everyday life.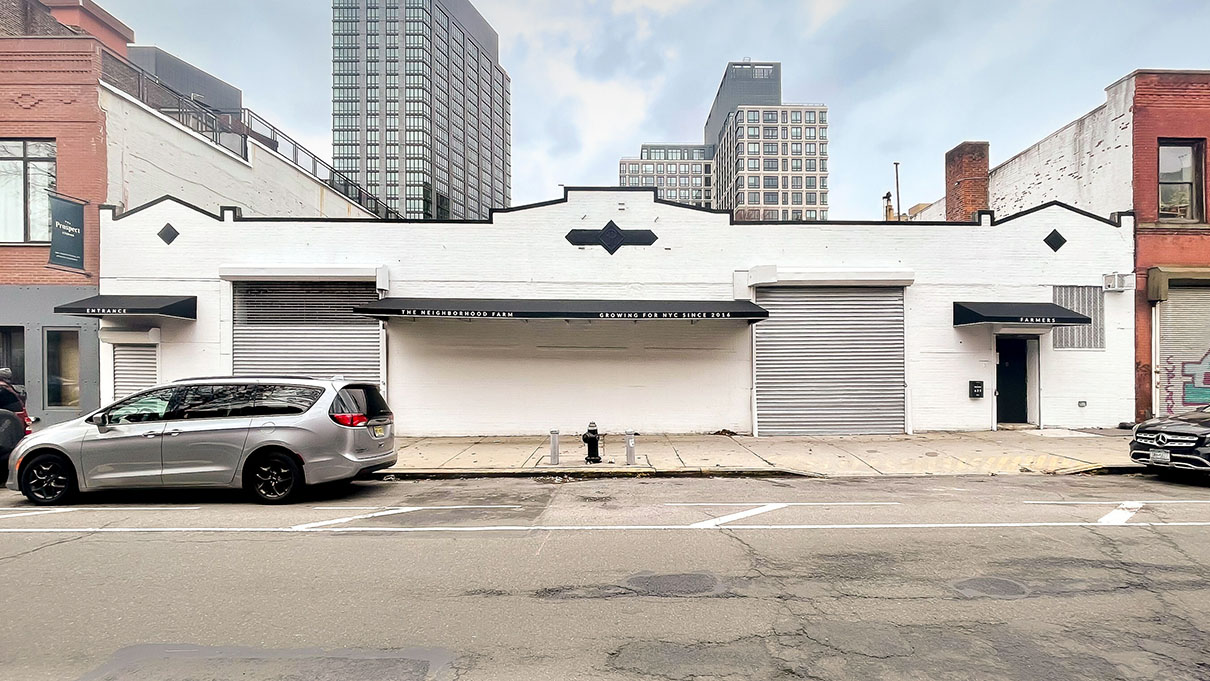 Farm.One's low-volume, high touch, "kitchen table" approach has brought accolades from both local residents and star chefs. The farm is visitable, transparent, and locals can simply walk in off the street. Chefs and consumers receive their greens from Farm.One just hours after harvest. Greens are packed and delivered in returnable containers which make their way back to Farm.One, eliminating plastic waste. Complementary products are available through Farm.One's online Farmers Market.
"In order to succeed, urban indoor farming requires an approach that is more than just growing healthier and tastier greens indoors," says Derek. "You need a neighbourhood-centric presence that is incredibly engaged with chefs, consumers and communities. Our urban farms are places where people can gather, hang out, taste, experiment and live the experience."
Laing is very grateful and optimistic – "Our whole team is incredibly thankful for our community's support and this miraculous opportunity to revive the company. We can't wait to show the world what Farm.One can really be."