Finnish vertical farming start-up Tuoretarha Ltd. ('Fresh Garden'), has begun commercial-scale herb production in Pirkkala, Western Finland. The company is utilising the Vera® family of proprietary vertical farming systems available from Finnish technology firm Netled.
Tuoretarha's fully automated vertical farm is producing high-quality herbs sold under a new Finnish retail brand 'Vyrtti'. The herbs will be available for consumers in March 2023 with a predicted annual output of 1.3 million pieces. The farm will also supply local grocery and hospitality clients within a 50-mile vicinity.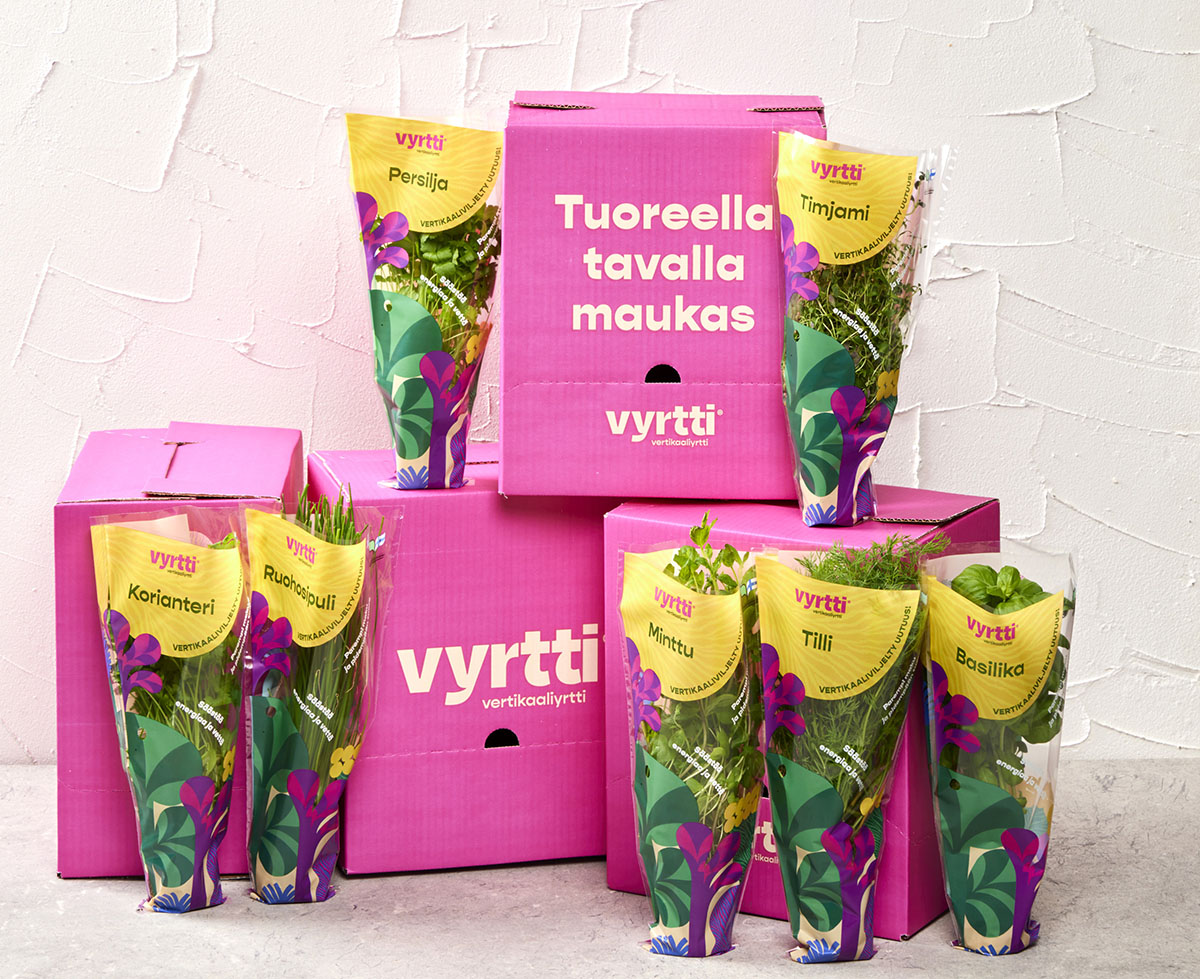 Seven specific herb variants are being grown including basil, dill, cilantro, parsley, chive, thyme, and mint, with more to come.
"Agricultural productivity can be developed in many ways with technology. For Tuoretarha, Vyrtti brand, and Finnish consumers, Netled's vertical farming technology is not only a step but a leap towards the green transition", says Hannu Kottonen, the Chairman of the Board of Tuoretarha Ltd.
Tuoretarha Ltd.'s farm is the second commercial-scale vertical farm in the Nordics utilizing Netled's proprietary Vera® technology. Netled's client, Oh My Greens, has produced herbs for ICA, the leading grocery retailer in Sweden, since June 2022.
"Based on the feedback we have received from the Vera® farm in Sweden, we are confident that sustainability and high product quality is the combination consumers are really looking for today", says Niko Kivioja, CEO of Netled.
Netled's Vera® vertical farming technology
With the Vera® vertical farming system the amount of nutrients, water, temperature, and light are managed via a control panel, making the growing of crops a fully automated process. Production can be up to 2.5 times greater, energy consumption 70 % lower, and water consumption reduced by up to 95% when compared to traditional greenhouse growing. The overall carbon footprint can be as much as 80% lower than traditional greenhouse growing.