Abu Dhabi's Controlled Environment Agriculture (CEA) innovator Pure Harvest Smart Farms has announced an exclusive partnership with global professional greenhouse manufacturer Richel Group. The three year deal will deploy over US$150 million worth of smart growing systems across the Middle East and Asia.
Pure Harvest has revolutionised the design and build of climate controlled greenhouses in the harsh desert climate of the Middle East. Focusing on hydroponics over soil, the company's tech-focused approach to monitoring plant growth and yield enables local-for-local production of affordable, sustainably grown, clean, fresh produce anywhere.
Richel Group has developed, manufactured and installed complete greenhouse solutions in more than 95 countries, from Armenia to Australia. The family owned firm has managed to become one of the world's leading cutting-edge professional greenhouses suppliers, offering greenhouse solutions for every climate and technology.
The partnership has already completed a joint project
Sharing a vision for the industrialisation, standardisation, and professionalisation of the CEA industry, Richel will support the design and construction of smart farms across the Middle East and Asia while Pure Harvest leverages its extensive experience in challenging climates. The partnership is currently working on projects in Singapore, Kuwait and Saudi Arabia.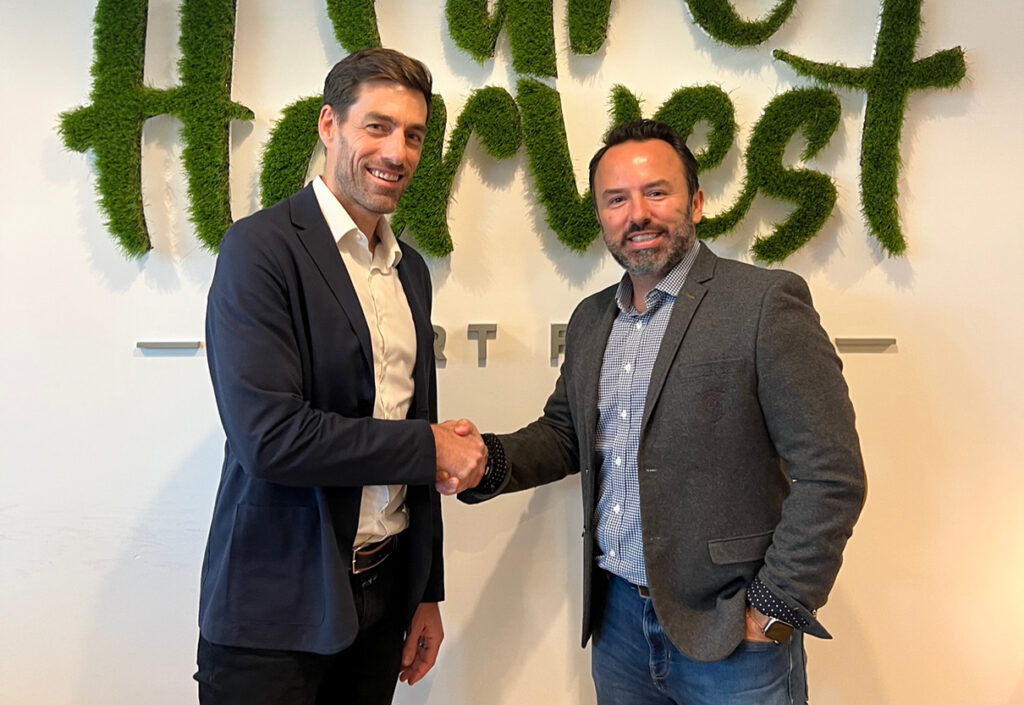 Sky Kurtz, Founder and Chief Executive Officer of Pure Harvest, commented: "Richel has distinguished itself as among the top CEA system integrators in the world demonstrating an openness to embrace an innovative, mutually exclusive partnership model – which will help us to achieve our long-term growth objectives while at the same time consolidating project timelines and working together to reduce build costs."
Furthermore: "We just completed our first-ever project together, executing a technically demanding, bespoke retrofit of the climate management systems of our 11-hectare Al Ain facility. Richel performed extremely well under a tight timeline and project budget and we have high hopes for our future together."
Benjamin Richel, Chief Executive Officer of Richel Group, contributed: "We believe Pure Harvest is truly unique in the CEA world in that they have collected talent from the horticultural industry and married it with best practices from both the technology and construction industries resulting in a company that is focused on creating value at each step of the chain."
Adding: "Six years ago, when Pure Harvest announced that they sought to grow sustainable and healthy fruits & vegetables in extremely hot and humid climates such as the UAE, it was hard to believe. Today, they are an uncontested leader that everyone admires, and we are proud to now contribute to its developments. Richel is very thankful for Pure Harvest's trust in us."
Pure Harvest's vision is to become the world's most efficient tech-enabled agribusiness, allowing the business to serve additional markets, grow the business, continue to attract capital and deliver opportunities to our partners.
Through collaboration, such as this partnership, Pure Harvest anticipates seeing rapid growth within target markets, reduction of building costs and delivery timelines, as well as the delivery of bespoke, technologically demanding farming solutions.
Thanks to this collaboration, Richel aims to further increase its efficiency in designing, manufacturing, and building high-tech greenhouses in challenging climates and distant regions.