Grow Solutions Holdings Inc (GRSO), a Canadian company specialising in indoor agriculture solutions, has reported rapid progress in its bid to develop artificial intelligence (AI) to automatically measure crop health, detect growth patterns, and adjust environmental settings in indoor vertical farms featuring the company's AeroPod units. GRSO believes smart farm networks can use AI to accelerate each other's crop quality and yield gains, while keeping costs low and requiring minimal staff with specialized crop knowledge.
GRSO is now analysing critical grow data, which it will use to generate fully GRSO-owned IP that builds on the capabilities of the first-generation AeroPod. The indoor unit can produce a variety of fruits, vegetables, herbs, leafy greens, and decorative/edible flowers. Each Aeropod features a 546ft² grow room, that can generate over 9,000 plants at any given time: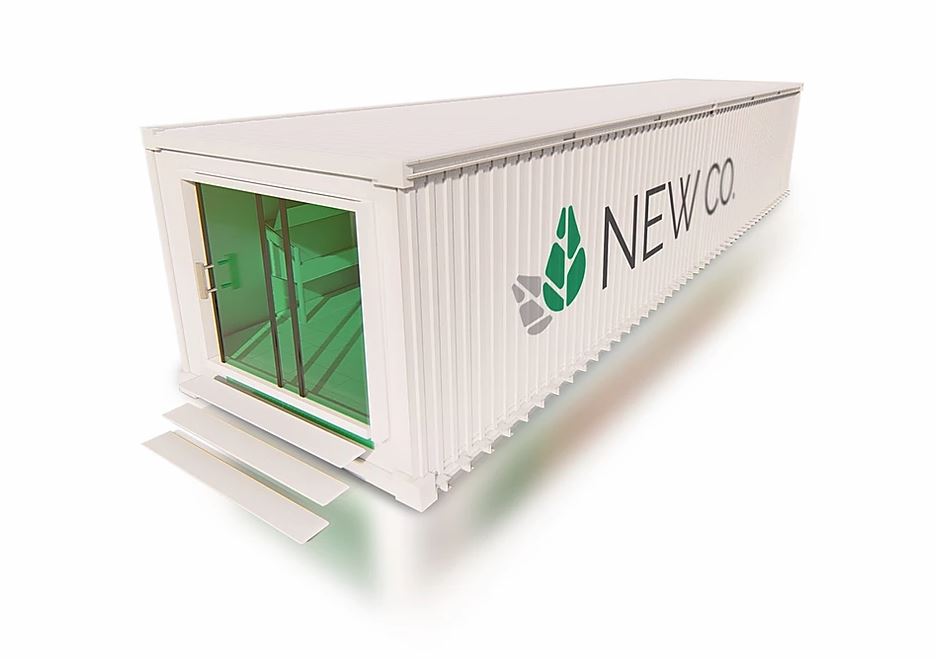 The closed system ensures consistent air quality and nutrient delivery, enabling faster and healthier plant growth than traditional methods, all year round. Developed and tested over the past two years, the AeroPod has produced the highest aeroponic yields when compared to all other competitors in the market, according to the company.
The AI now being developed will enhance the AeroPod's proprietary hardware and firmware package that continuously monitors the growing environment and maintains 16 variables in their pre-set ranges, including air and water temperatures, macro- and micro-nutrient levels, humidity levels and lighting.
The upgraded package will integrate crop imagery into the AeroPod sensor platform to continue advancing the yield and quality of each of its 65+ supported crops. Images can quantify yield, measure crop quality through colour and leaf texture, and diagnose different plant stresses without human intervention.
"Remote crop sensing will take GRSO's smart farms to the next level," commented Chad Fischl, GRSO's CEO and president. "Machine learning will give every farmer across our network the benefits of a highly skilled crop advisor without the time and labour costs."
Meanwhile GRSO continues to partner with companies that can help enhance the AeroPod's data-driven smart capabilities. Dr. Abdul Bais, a professor of Electronic Systems Engineering at the University of Regina, will supervise an intern to develop machine learning models that maximize crop yield and quality, using AeroPod crop imagery.
GRSO is also partnering with Prairie Robotics, which specialises in self-driving farm equipment: "Our team's experience developing image processing pipelines and applying machine learning within agriculture aligns perfectly to accelerate GRSO's work towards autonomous modular farms," said Prairie Robotics co-founder, Sam Dietrich.
GRSO's Canadian subsidiary Pure Roots Holdings Canada has grant applications in the review process for Saskatchewan Advantage Innovation Fund (SAIF), AgriScience Program, and Mitacs Accelerate funding to support this collaborative work. SAIF supports and accelerates commercialization of game-changing technological innovations in Saskatchewan's core economic sectors. The federal AgriScience Program provides funding and support for cutting-edge research that benefits the agriculture and agri-food sector and Canadians, and Mitacs delivers research and training programs to support Canadian industrial and social innovation.