Next week (20-22 September 2021) Zenith Global's 2021 Vertical Farming World Congress takes place online. This second Congress programme includes many of the industry leaders at the forefront of recent acquisition, funding and expansion announcements such as AeroFarms, Bowery, CubicFarm, IGS, Infarm, Kalera, Plenty, Vertical Future, YesHealth and 80 Acres.
The event also features the inaugural 2021 Vertical Farming World Awards. These awards celebrate excellence and innovation across the global vertical farming industry, with entries received in sixteen categories spanning crops, technology, sustainability and commercial initiatives.
The finalists and winners have been selected by an eminent panel of independent judges representing all corners of the global industry. Winners will be announced on Tuesday 21 September (17.30 BST) in a virtual awards ceremony, as well as premiering live on YouTube.
Highlights from across the range of sixteen categories and finalists are:
Best Sustainability Initiative
Best Crop Innovation
Best Crop Enhancement
Best Yield Improvement
Best AI/Automation Development (sponsored by Light Science Technologies)
A full list of all 16 categories is available online.
---
nurturGROW and nanobubbles
Shortlisted in the Best Sustainability Initiative category, UK (Derby) based Light Science Technologies (LST) recently launched its sustainable grow light range nurturGROW. The unique innovation is underpinned by materials and technology that reduce the carbon footprint of indoor growers. The range is 90% recyclable, minimising the amount of materials needed to drastically reduce landfill waste and is also 85% reusable, allowing growers to easily upgrade components, cost effectively and with no downtime.
As part of nurturGROW's sustainability initiative, LST is also a reforestation partner of One Tree Planted, with one tree planted for each nurturGROW product sold. Their product also aligns with five of the 17 United Nations Sustainable Development Goals: Affordable and clean energy; Industry, innovation and infrastructure; Sustainable cities and communities; Responsible consumption and production and Climate action.
Simon Deacon, CEO of Light Science Technologies said "LST is at the forefront of AgTech innovation, with a team committed to developing industry-leading technology in sustainable solutions for indoor farming. Being shortlisted and recognised on a global stage is an inspiring validation of our ambition."
US nanobubble technology specialists Moleaer Inc are finalists in the Best Crop Enhancement and Best Yield Improvement categories. Used in irrigation solutions (among other things), nanobubbles provide a consistent flow of oxygen, increasing root zone oxygenation and plant nutrient uptake. Moleaer claims that crops irrigated with its nanobubble technology see increased yields of up to 50% and improved capillary root development. Nanobubble technology has also been proven to eliminate pathogens, reduce biofilm and remove harmful bacteria.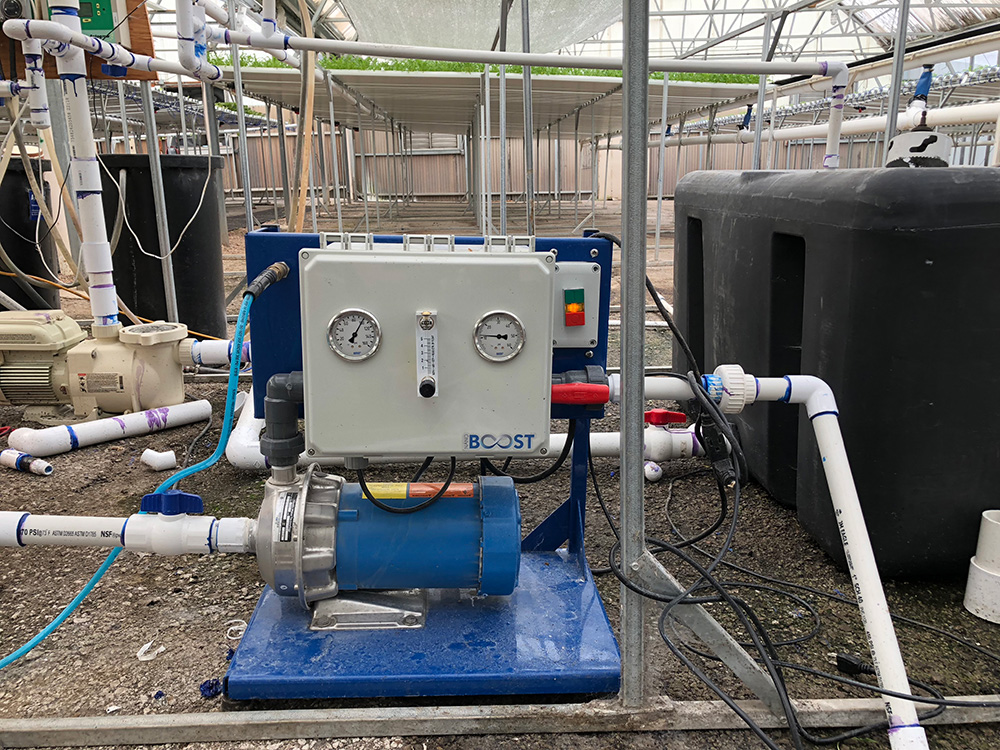 ---
Vertical Farming World Congress 2021
In addition to the awards ceremony, the Vertical Farming World Congress programme includes an introductory workshop on planning an urban farming business, virtual farm visits and numerous social networking opportunities. It concludes with policy discussions involving all the industry's representative associations from Africa, Japan and the United Kingdom as well as the Association for Vertical Farming and FarmTech Society.
The Congress is sponsored by several leading industry suppliers including platinum sponsors Vertical Future and IGS Limited, gold sponsor CubicFarm Systems plus silver sponsors Light Science Technologies and Roto-Gro International, with additional support from FarmTech Society.
Event organisers Zenith Global are confident that recent developments mean the sector is about to expand even faster than anticipated.
"Up to now, pioneering companies have been concentrating on quality, systems and efficiency," says Richard Hall, Chairman of specialist independent food and drink consultancy Zenith Global.
"This year has seen two fundamental changes. One is an acceleration in funding for geographic expansion. The other is a widening realisation that existing complex supply chains are at underlying risk from multiple forces, such as climate change, COVID and Brexit.
"Our Congress is designed to digest all this and help businesses chart the way forward. Our theme of 'raising expectations' is to ensure we reflect the new horizons of opportunity.
"To date, vertical farming has become increasingly established for leafy greens and microgreens. The future will focus on four dimensions – profitability and diversification to spread accessibility and affordability," he concluded.
Full programme and booking details are available at zenithglobal.com/events, with discounted rates for start-ups and companies with 4 or more delegates.