UK firm LettUs Grow, an indoor farming technology provider, has partnered with Harper Adams University to trial different technologies and irrigation systems within greenhouse and vertical farming settings. Harper Adams University is the UK's leading specialist university for the agri-food and rural business sectors.
With a growing world population and changing climate, it's never been more crucial to intensify food production in a sustainable way.  All forms of controlled environment agriculture (CEA) – both greenhouses and vertical farms offer the opportunity to grow all year round, through adverse weather conditions or in extreme climates, and reduce the need for pesticides and herbicides.
In a new long running 2021 trial, Lettus Grow and Harper Adams will explore the environmental impact and compare growth data from two irrigation systems, hydroponics and aeroponics, in different settings: a hydroponic greenhouse and an aeroponic vertical farm and greenhouse.
Hydroponics is a method of soil-less growing, where plant roots are submerged in a body of water, whereas in aeroponics plant roots are irrigated with a fine mist of water and nutrients. Aeroponics can provide greater precision, use less water and deliver faster growth rates.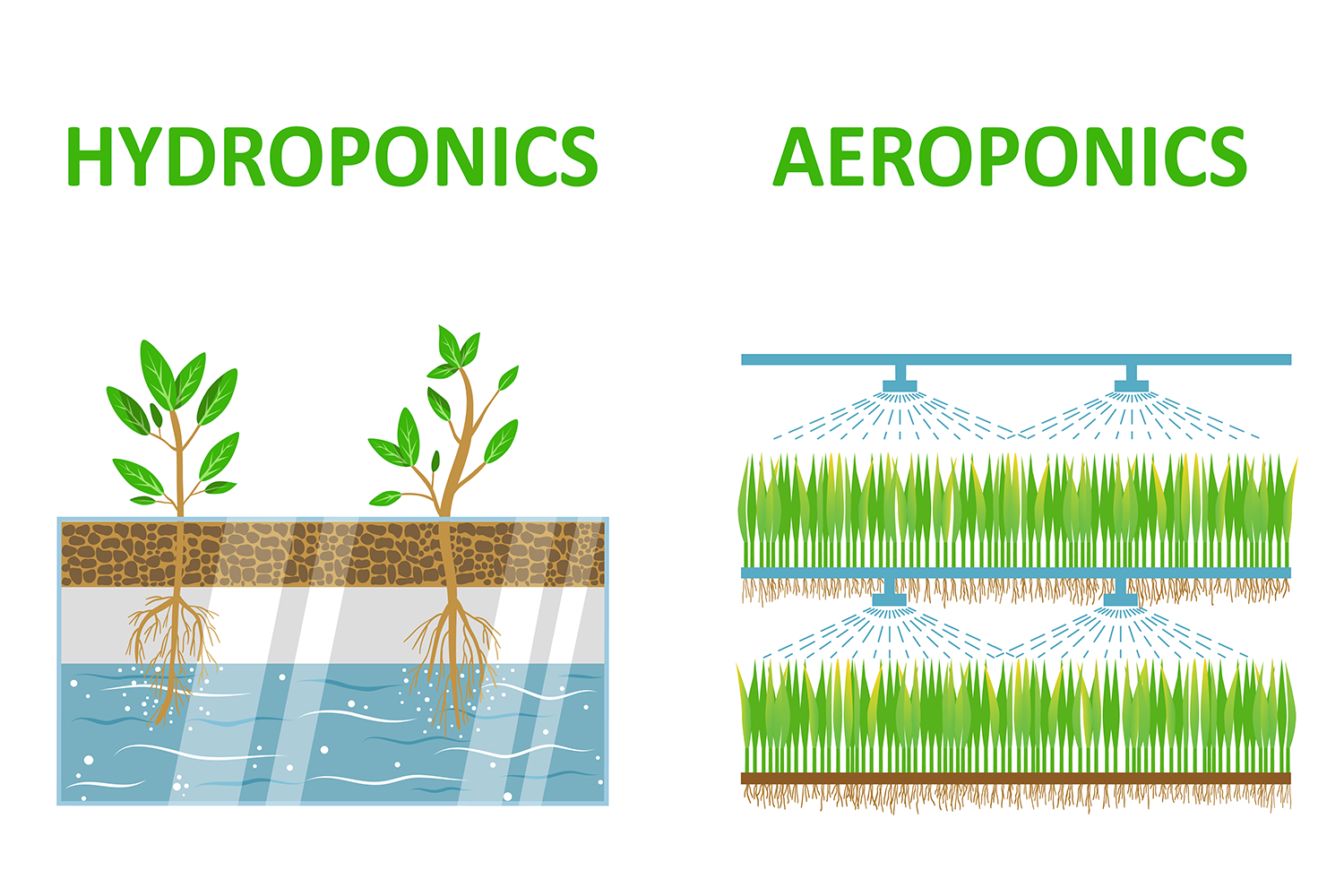 Crop yield and energy consumption
The trials will review crop yields, energy consumption and will explore how productivity is affected across seasons in order to determine the best combination of technologies for food systems that can be both productive and sustainable. Energy consumption can be one of the largest overheads for a vertical farm, so one key element of the trials will be to identify whether an increase in energy use is balanced by an increase in farm productivity.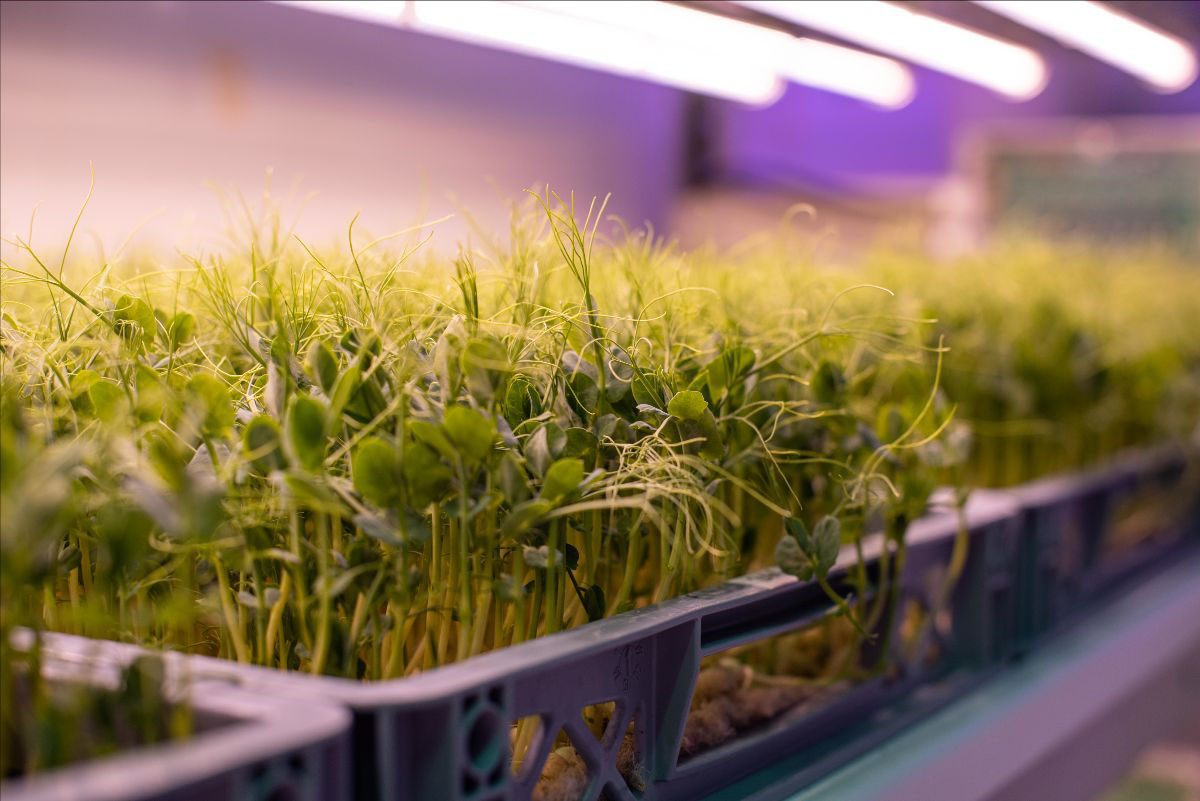 ---
LettsUs Grow's technology on trial
LettUs Grow specialises in nozzle-free aeroponics, a low maintenance and user friendly system that maximises productivity. The company has also developed Ostara, a smart control and farm management software that will also be used within the greenhouse and vertical farm trials. Ostara can be used to tailor lighting, irrigation, nutrient delivery and environment to specific crops within the same farm, as well as being used to collect a wide range of farm data to help improve productivity and efficiency.
LettUs Grow believes that the application of their advanced aeroponics and Ostara technologies can move beyond vertical farms to have even greater impact:
"Our food supply chain needs to be diversified to achieve productivity and stability, which means maximising the benefits of new technologies in different horticultural environments. The advanced greenhouse industry is a huge part of modern food production and is entering an exciting new phase of growth to help meet global production and sustainability targets. We want to help this industry to grow more, sustainably," says co-founder and CEO of LettUs Grow, Charlie Guy.
"There is great potential for vertical farming technologies to be incorporated into greenhouses, where they provide greater control and enhance growth rates, whilst taking advantage of natural sunlight to cut energy demands."
Harper Adams' Urban Farming Group is a cross-disciplinary collaboration of academics that are interested in how growing systems such as controlled environment, vertical farming and aeroponics can rejuvenate urban areas, revolutionise food systems, provide activities to encourage social innovation and develop novel and successful business models across all landscapes.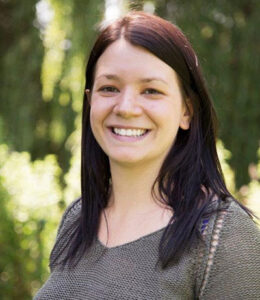 Dr Laura Vickers, Senior Lecturer in Plant Biology and coordinator of the Urban Farming Group, said: "This is a particularly exciting project, greenhouses provide the half -way house between field-based production and total controlled environment agriculture. They are excellent systems to apply to urban spaces, such as building rooftops.
"Quantifying the performance of technologies developed by LettUs Grow in our campus greenhouses, opens up the ability to assess resource efficiency, and evaluate how crop production could work in a variety of landscapes that could bring an array of stakeholders that we just don't see at the moment".
Ricardo Lopes, Research Scientist at LettUs Grow and research lead on the project, said: "Bringing aeroponics into a greenhouse setting is really exciting, as traditionally they run on hydroponics. There has been little research into this before so we're starting from scratch.
"There is huge potential in the opportunity to combine the precision of high-tech greenhouses with optimised aeroponic irrigation – meaning we could offer the plant the exact amount of water it needs, when it needs it, alongside the unique environmental control of greenhouse technology. The prospect of using aeroponics to decrease water usage within greenhouses could be a very important step in making greenhouse production even more sustainable and less energy demanding."