This September (13th-14th), Dubai hosts the Global Vertical Farming Show (GVF 2023), an event that will be in its fourth year. It will showcase the latest advancements and trends in the vertical farming space and promote food security in the region. With the UAE Ministry of Climate Change and Environment (MOCCAE) confirming its support, the show's organisers are certain that the event will open doors to new opportunities for participating organisations.
MOCCAE is responsible for developing and implementing policies and initiatives that promote environmental protection, sustainable development and dealing with the effects of climate change. It creates and enforces environmental legislation, as well as working to protect natural resources. Apart from this, it also prioritises biodiversity preservation and uses public participation and education to raise awareness of environmental issues. The MOCCAE's support for GVF 2023 is a clear indication of the growing importance of vertical farming in the agriculture industry.
GVF 2023 is the Middle East's largest and only exclusive vertical farming event. This two-day event will bring the entire vertical farming ecosystem to one place and will provide an ideal platform for industry experts, thought leaders, and investors to explore new ideas, share knowledge and best practices, and discuss the challenges and opportunities in the control environment agriculture.
"GVF aims to promote resilient agricultural practices that increase food productivity, this aligns with UAE's National Food Security Strategy 2051. And now with the support of the Ministry of Climate Change and Environment, I am sure that we will witness effective collaborations between governments, investors, growers and related companies." said Afsheen Siddiqui – Head of Strategic Partnerships & Conference Production at TAB Group (organisers of GVF 2023). "This will eventually promote the adoption of modern agriculture i.e. vertical farming – a step towards achieving food security in the region. With significant stakeholders on board the conference will be an enriching experience." added Siddiqui.
The show will focus on cutting-edge technologies and trends in vertical farming and will feature service providers from across the world – showcasing their latest products and solutions. Apart from these, the expo will have companies from LED lights, HVAC, irrigation, automation, packaging, plant imaging and many more innovators.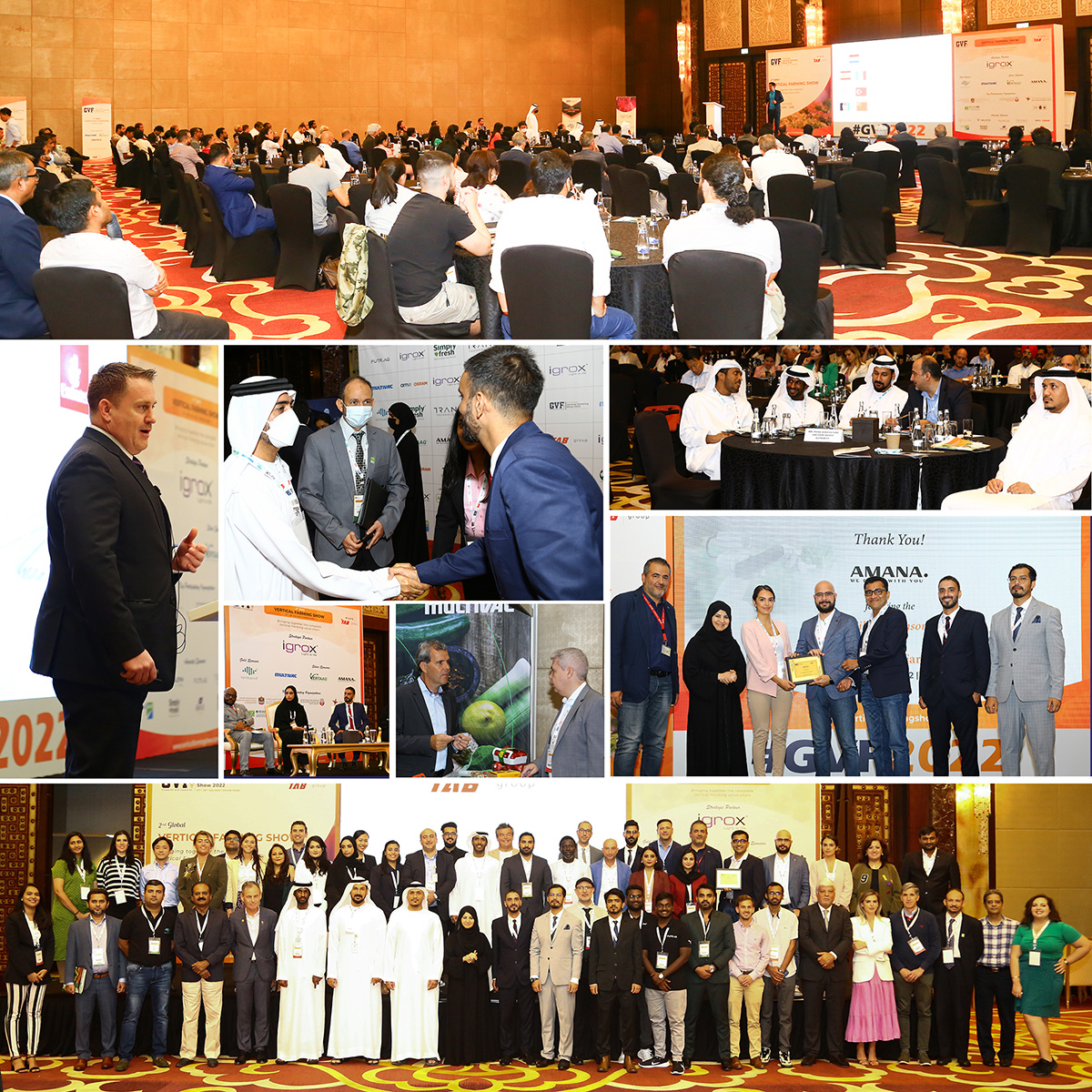 Industry giants like FoodTech Valley, AEROFARMS, Fohsan Growspec, Al Aliyo Farms, MULTIVAC, Pure Harvest Smart Farms, Elite Agro, Uns Farms, Smart Acres, Crysp Farms, Weber Cooling, Elgro, Hyphen, Logitec Plus, Sharjah Research Technology & Innovation Park and many more are already on board and the show's organizers are eagerly looking forward to hosting them in Dubai.
GVF promises to be an exciting and informative two days of business networking, learning, and discovery – a must-attend event paving the way for the development of agriculture and the role of technology in sustainable food production.
Registration for the Global Vertical Farming Show Dubai is now open, and as media partners of the show we encourage all interested parties to seize this opportunity to participate in this innovative trade show. For more information and to register for the event at www.verticalfarmingshow.com
Or, Contact
Mohammad Talha Sarwar
Project Manager – GVF 2023
Mob / WhatsApp +91 8267942696
[email protected]